Gems of Italy – Ciociaria
In the heart of Italy, a short walk from Rome and Naples,  Ciociaria offers a scene still untouched and out of the traditional tourist itineraries. 
It has no defined boundaries, but corresponds to roughly the current province of Frosinone.Ciociaria is a  range of traditions and testimonies, of great artists, of natural beauty, medieval villages at the foot of the mountains, churches, dialects, legends, songs, dances and perfumes.
Visiting the Ciociaria is to retrace the history, in fact few territories collect in such a short space a similar amount of historical and artistic testimonies: from the thousand-year-
old and powerful polygonal walls of Alatri, Ferentino and Arpino, to the great Benedictine  Abbeys of Montecassino, Casamari and Trisulti,
to the medieval villages of Anagni, Veroli and Fumone.
Nature offers pleasant landscape excursions, enjoying traditional dishes and products.
It is definitely worth a visit!
Where to stay
Albergo Diffuso Sotto Le Stelle Town & Country  (Picinisco FR – Val di Comino)
"Sotto Le Stelle – Town" is a collection of prestigious and superbly appointed 1, 2 and 3 bedroom suites set within a former Bishop's Palace built on the ancient walls of one of Italy's most beautiful villages. Adopting the Albergo Diffuso philosophy, the accommodation is spread among various buildings in the historic centre of Picinisco.
"Sotto Le Stelle – Country" collection of bedrooms are situated in our vineyard at Borgo I Ciacca. These have very limited facilities -no kitchens, wifi or televisions are available and guests are liable to be wakened at dawn when work starts in the vineyard. This accommodation is not suited to all – but for those who prefer solitude it offers a unique and truly restful experience
Where to eat
Colline Ciociare Restaurant (Acuto FR)
Colline Ciociare is an elegant and sophisticated restaurant, nestled in the green of Acuto, a small village in the Ciociaria countryside.
Chef Salvatore Tassa is renowned for his signature dishes. He serves two tasting menus: I CLASSICI, offers the historical dishes. ODISSEA, a sensory path that interprets the woods and nature.
.
Interesting facts…
The name Ciociaria comes from the "ciocie", a singular and rudimentary type of footwear used by the inhabitants of this region since ancient times.
The village of Isola del Liri offers a unique show immortalized by Italian and foreign artists.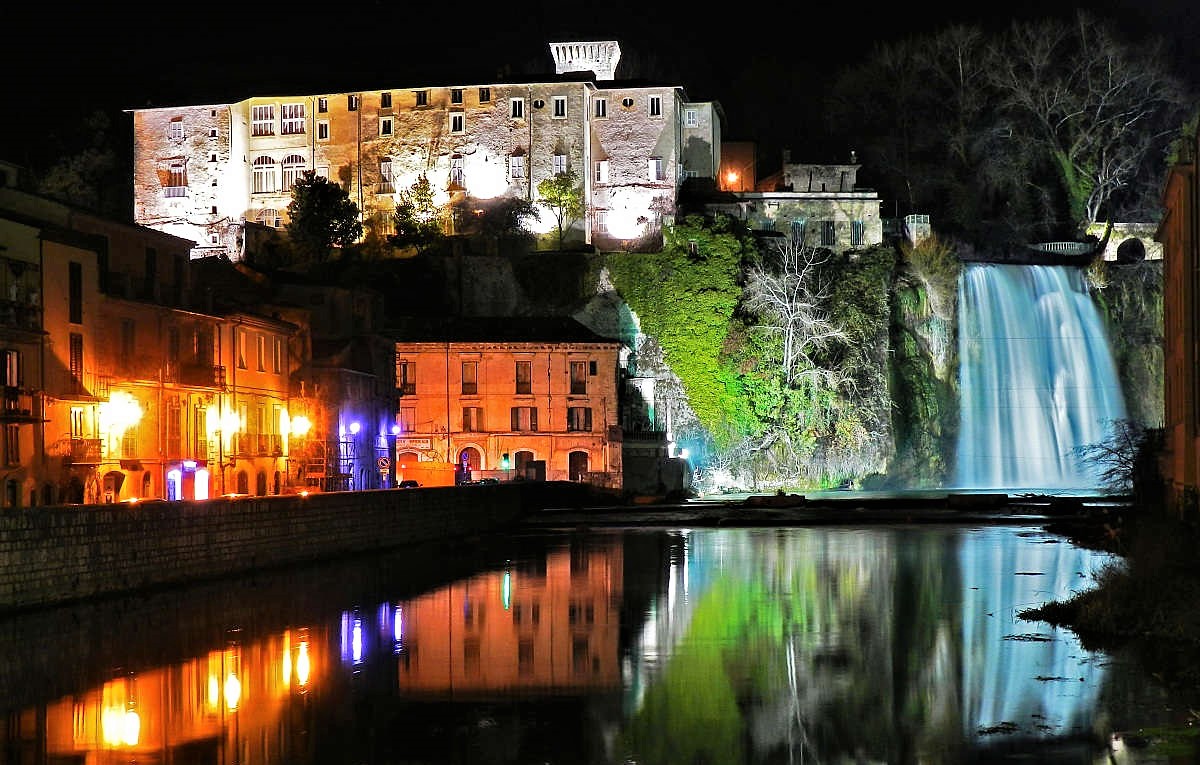 There is a natural waterfall, unique in Italy to fall in the heart of a historic center.
The most famous and most photographed jump is the so-called "Great Waterfall" that with a leap of 27 meters throws itself loudly on the waters below.
Contact us for more info and a customized experience in Italy at info@italyluxury.travel