Gems of Italy – The Five Lands
The Five Lands, "Cinque Terre" is an area suspended between sea and land, hanging from sheer cliffs surrounded by hills and vineyards. It is a collection of five tiny villages : Vernazza, Corniglia, Manarola, Monterosso and Riomaggiore, perched up in the cliffs overlooking the Ligurian Sea. Named a UNESCO World Heritage Site, Cinque Terre is perhaps Italy's most idyllic seaside cluster of villages, with its typical colourful houses, narrow stone walkways and breathtaking views of the turquoise sea. You will enter into a little piece of heaven.
Experience
Enjoy a pesto-making class to Impress your friends with your new skills. Discover all the secrets of the authentic pesto sauce, the most famous traditional recipe of Liguria, by using the original ingredients: basil, pine nuts, olive oil, garlic and cheese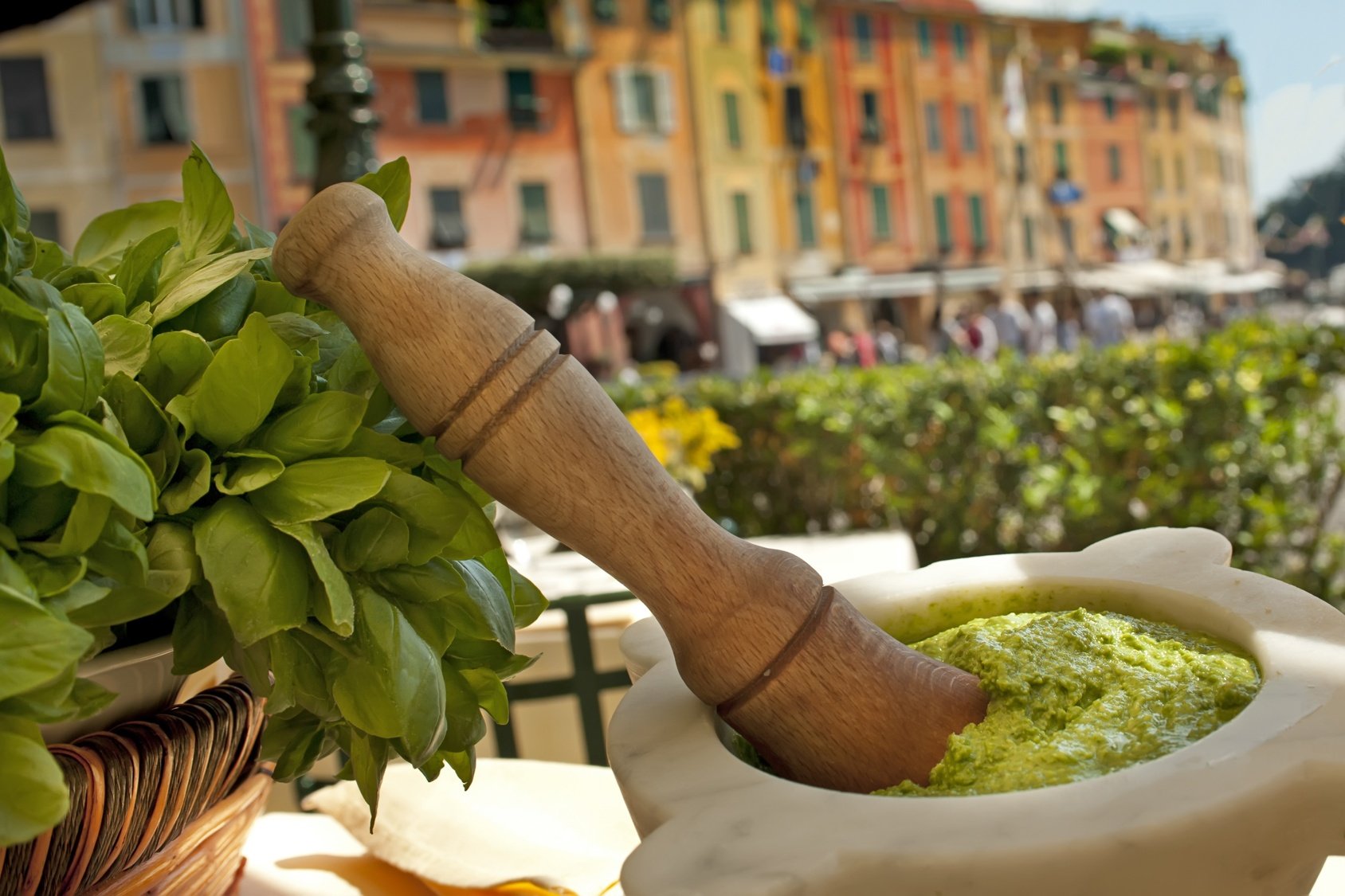 Where to stay
The First Luxury Rooms Suites & Apartments
The First offers comfortable and welcoming accommodations by giving its guests a pleasant and relaxing stay between the Gulf of Poets and the Cinque Terre
Where to eat
A lovely place where to taste delicious typical dishes and local wines with a stunning view over the amazing village of Manarola.
Contact us for more info and a customized experience in Italy at info@italyluxury.travel