During last weekend, Medici Villas' garden started to host "Ville e Giardini Incantati" with the first appontiment at Villa La Petraia.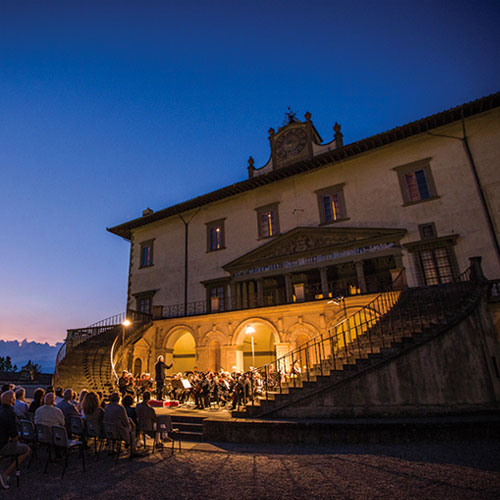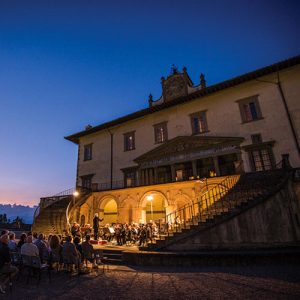 The classical orchestra, together with the cello musician Laura van der Heijden and its director Beatrice Venezi, inaugurated the event. It is going to be a summer full of concerts in the beautiful gardens of historic maisons!
Indeed, they involved eight Medici Villas in the surrounding of Florence for 16 classical music concerts. Roses will bloom with Beethoven, Zimmer and Mozart in a unique atmosphere.
On the podio, the Tuscany Orchestra and international directors will perform during the magical nights of Florence. The background will left you speechless: the majestic Medici Villas will amaze you.
Tha concerts will play in the most beautiful Villas: La Petraia, Artimino, Cerreto Guidi, Poggio a Caiano and Poggio Imperiale. The Festival will close in August with great ending show at Parco Mediceo di Pratolino. Here, Daniele Giorgi will direct the Tuscany Orchestra on the symphonies composed by Brahams and Mendelsshon.
Medici Villas in the UNESCO World Heritage List
The Villas are one of the UNESCO sites in Italy. They witness the power of the Medici Family and of their influence on the European Culture.
They symbolize the perfect mix between palaces and countryside, where in ancient times people used to go to relax and enjoy their free time. As a matter of fact, the gardens have a prominent role in the Villas architecture. They were the focus of the activities and contribued in the development of aesthetics during the Italian Reinassance.
One above all is the Boboli Garden, which still today offers its visitors a unique panorama of Florence and a green oasis where beauty and hamrony reign.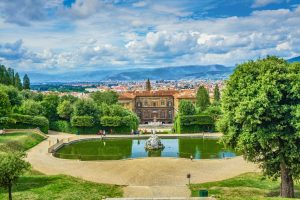 Check the Official UNESCO Website to check all the Florentine sites. If you want to discover more about them or to organize your exclusive travel to one of these amazing dwellings, please do not hesitate to contact us!