Pesaro, Marche, Italy.
From 8th to 21th of August 2020
International Opera Festival in honor of Gioacchino Rossini. It was established in 1980. This foundation has given birth to a unique multi-disciplinary workshop of applied musicology, aiming at the revival of all Rossini's lesser-known works through musicological research, theatrical performance and publication.
"In fact, the Festival has become noted for its own very special atmosphere, which, besides acting as an incentive to work on the stage and behind the scenes, ends up by involving the operagoers themselves in the sense of solidarity binding together performing artists, musicologists, skilled workers, organisers and technicians, each of whom feels himself to be an important link in a rare and unique cultural adventure."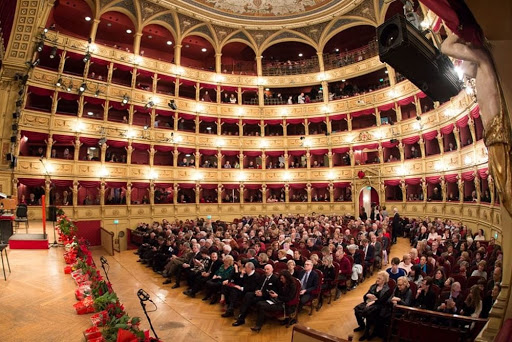 Contact us for more info and for a customized experience in Italy at info@italyluxury.travel